Light skin tone patent leather pointed toe fine heeled high heels
With matte bright flesh-colored transparent pantyhose
Sexy toes are hidden, very tempting oh
Stocking feet look like they want to eat a few bites!
So like this pair of light skin tone pointed fine heeled high heels, too suitable for temperament goddess.
Sexy fine heel design, let your height secretly grow taller, but also let your temperament qualitative changes.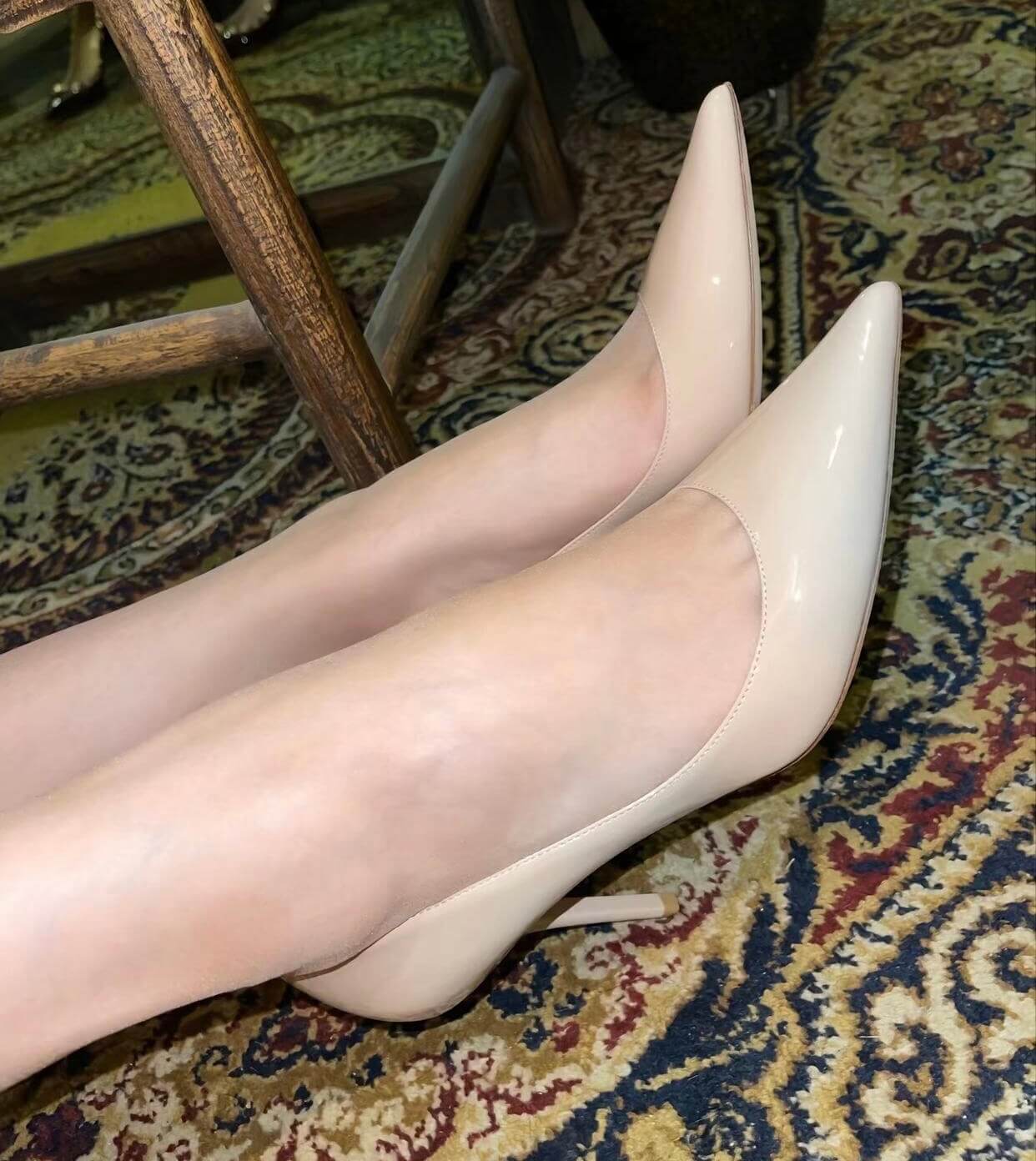 Elegant and sharp pointed toe design, so you have a few more handsome.
The most favorite high heels shallow mouth design, not only easy to put on and take off, revealing the white back of the foot, sexy and charming.
Whether it is daily wear or commuting to work, this pair of shallow mouth fine heeled high heels is a good choice.
Flesh-colored pantyhose silk feet heel so beautiful!
White and tender little feet.