What is patent leather?
Patent leather is a kind of processing technology, which refers to the coating of leather or PU leather.
The surface is processed into bright and strong leather, which is a clothing material with strong surface effect and style characteristics. A variety of brightly colored patent and imitation patent leather bodysuits, as well as finely fitted patent leather-soled leather shoes, are fashionable items of the moment. Even Sneakers and casual shoes are made of patent leather in the late 1990s.
How to maintain patent leather?
The patent leather is made of neutral resin coating, so it is not easy to fade, the surface is not easy to absorb water, and the maintenance is more convenient. Patent leather shoes and bags should be properly stored and placed. At temperatures above 17 degrees above zero, chemical reactions will occur, resulting in dyeing. Generally, it is difficult to clean after light-colored and dark-colored. Some patent leather shoes and bags are often stained with colored substances such as ballpoint pens.
Patent leather products, such as shoes, bags, etc. of different colors, should be placed separately as far as possible to avoid cross-coloring.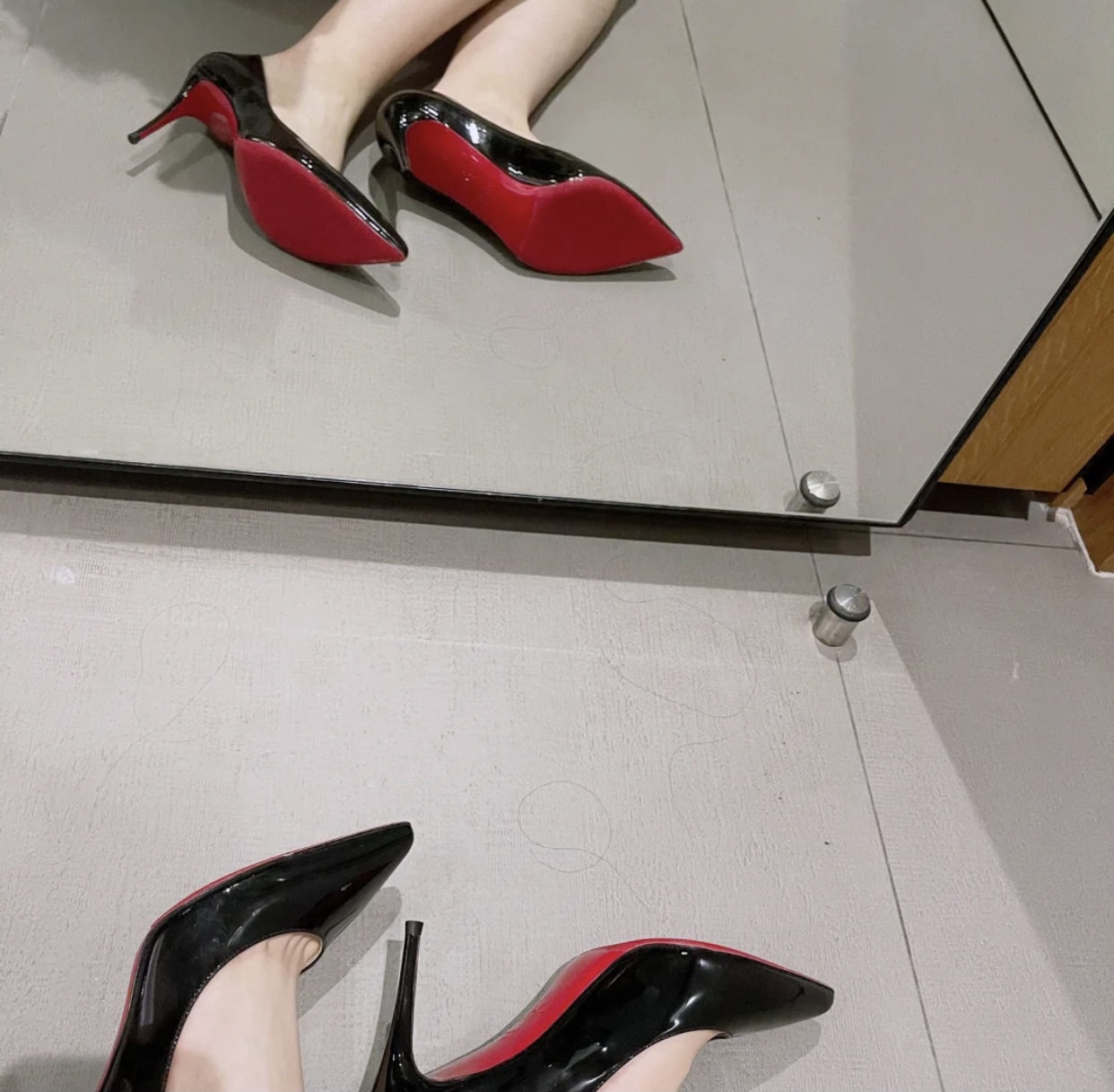 The history of patent leather
The inventor of patent leather is named Seth Boyden, a Massachusetts native. In 1818, Seth Boyden blended a bright "lacquer" with linseed oil as the main raw material; when this bright "lacquer" was applied to the surface of the leather, it became patent leather. The hair oil with linseed oil is light and shiny, not sticky or fall. Seth Boyden is an engineer who invented patent leather with the aim of being waterproof and not fashionable. It is worth mentioning that the inventor's younger brother, Uriah Boyden, was a much larger inventor who invented the Boyden turbine. The public library in their hometown is named after Uriah Boyden.
The disadvantage of using linseed oil as a paint is that it is very difficult to dry. Therefore, it was not until the 1930s that people used plastic to replace linseed oil to process patent leather, and the use of patent leather was not widespread. It is at this time that the glittering and eye-catching fashion value of patent leather is reflected.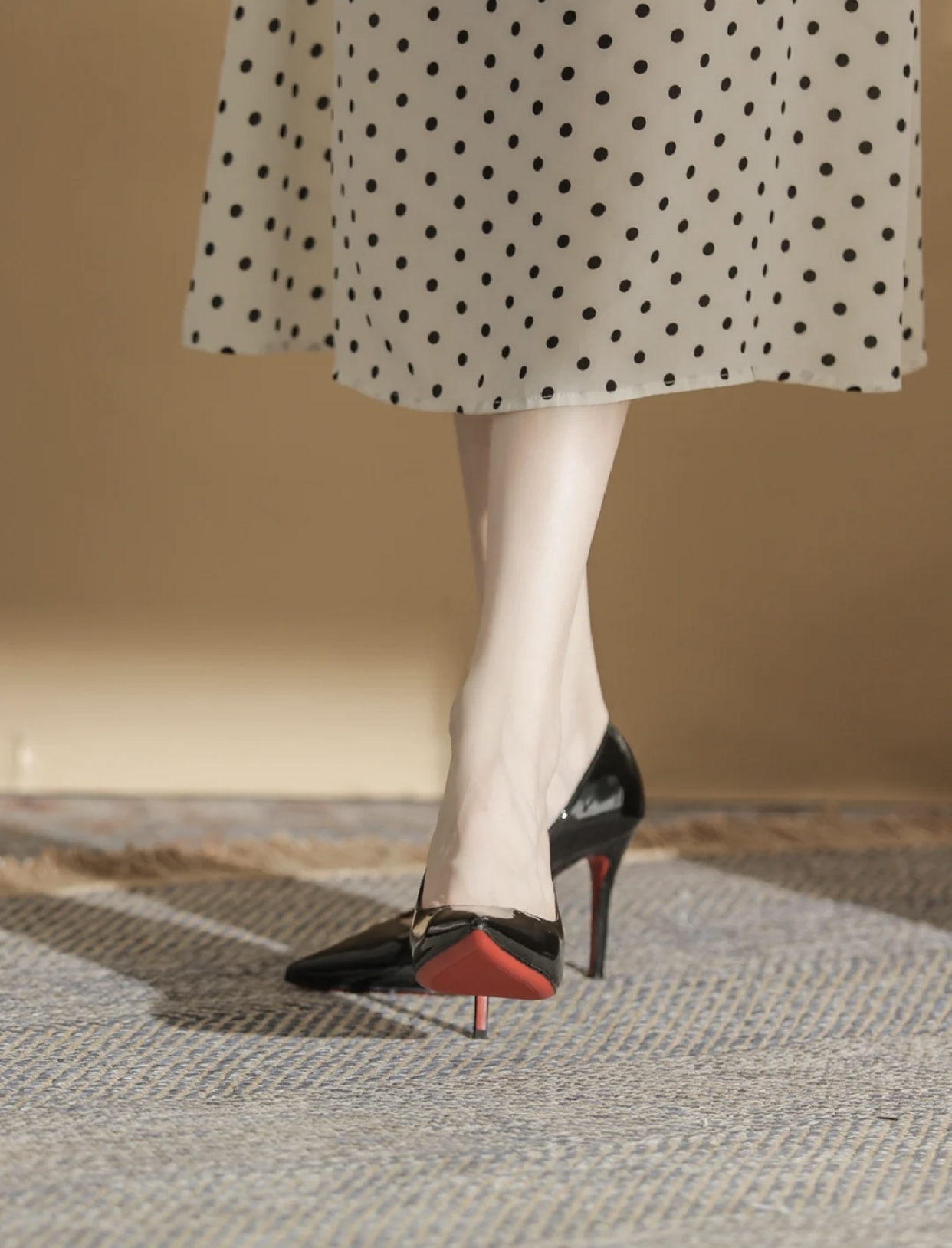 The development of patent leather
Traditionally, patent leather is suitable for more formal occasions. For example, men's black tuxedos should always be paired with black patent leather shoes. A patent leather bag in a classic style and a solemn color that won't be too casual for any occasion (except prom dinners). It is also traditionally that patent leather is more suitable for spring and summer. It may be that patent leather is reminiscent of coolness.
Back to the "paint" of patent leather. The widely used coating is a synthetic resin. Generally speaking, the thinner the coating, the better – thin and the leather's soft feel is retained and a lightness added; thick and the leather becomes stiff, like plastic.
The softest and lightest patent leather I've ever seen is Marni's sheepskin patent leather, which is paper-thin and afraid to tear. Some high-quality patent leather, the coating is not particularly thin, such as Louis Vuitton's Vernis series, it is because of the needs of the style, too thin to come out. The leather under the "lacquer" is also very particular.
If you use delicate calfskin and lambskin with almost no texture, after coating, it is as smooth as a mirror, and flies can slip on it. Many vintage patent leather bags are of this type. I personally prefer leather with some texture, this kind of patent leather is not rigid and not so serious, such as wrinkled, cracked, or at least the leather grain can be seen. Another advantage of textured patent leather is that it does not show fingerprints. Patent leather. This is a leather finishing process, and it is considered high-grade in leather. Generally, the surface of patent leather is as smooth as lacquer, which is very bright.
This kind of leather has high technical content, and the leather is strong and durable. It is impossible to see the pores with the naked eye, because the finishing process has closed the pores, otherwise it will not be called patent leather. This leather has almost no ductility. The smell is also a chemical smell, almost no leather smell.
Oil cowhide is also the oil tanning process used. This process is also very advanced. It is suitable for making calfskin soft uppers, and the quality is very good.