What are fish mouth shoes?
Fish mouth shoes also called Open-toe shoes
Fish mouth shoes also called Peep-toe shoes
Fish mouth shoes also called Open-toes
Fish mouth shoes also called Peep-toes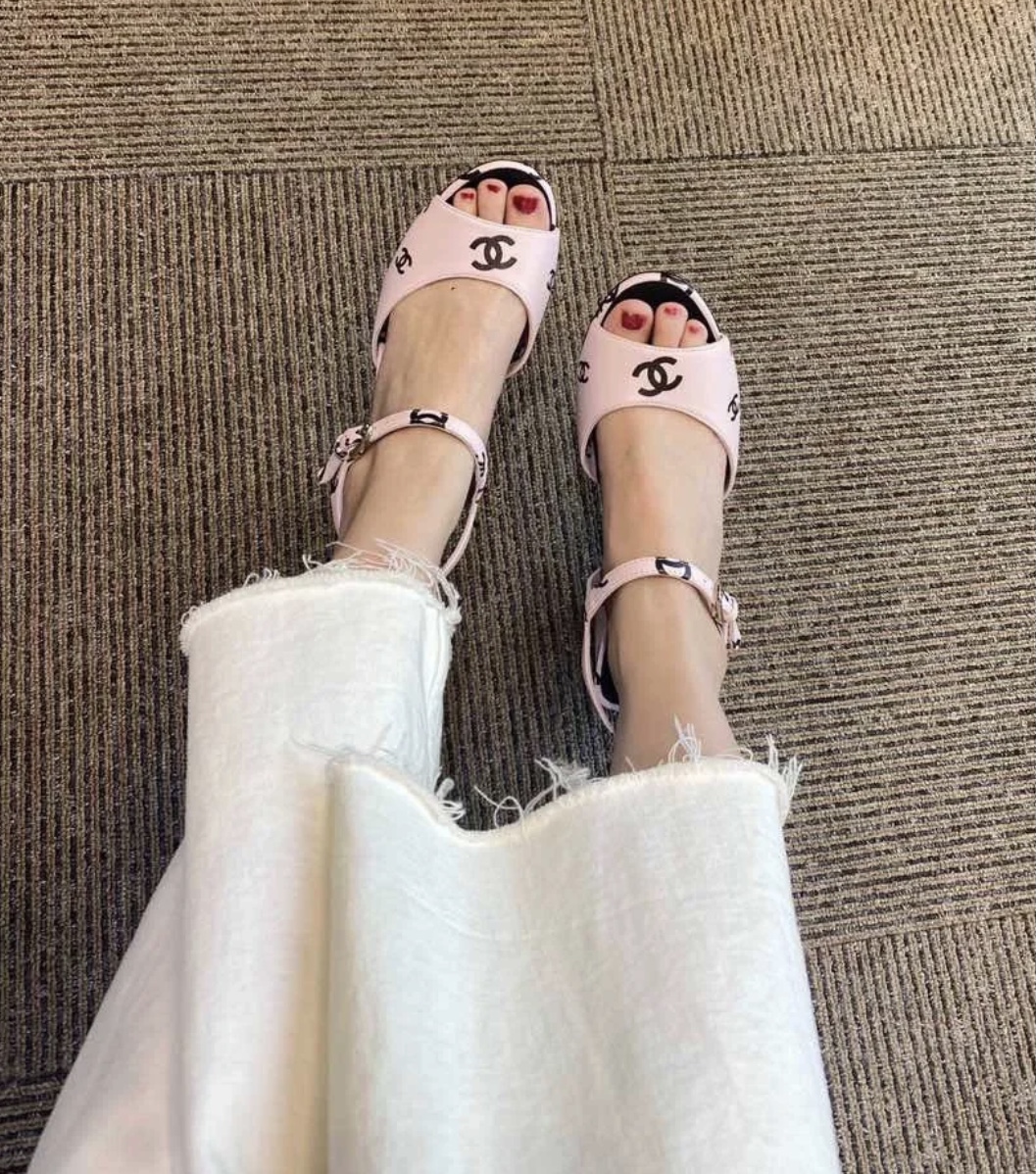 Fish mouth shoes are a type of sandal. Fish mouth shoes refer to a type of sandal with a fish mouth-shaped hollow at the top of the toe, just exposing one or two toes. Most of them are women's models, also known as open-toed shoes.
Features of fish Open-toe shoes:
Fish mouth shoes refer to the style of sandals with a fish mouth-shaped hollow on the top of the toe, which was popular in the 1950s. This kind of sandal is rich in styles. According to the height of the heel, there are popular high heels, wedge heels, flat soles, thick soles and other styles; according to the height of shoes, there are low-top, high-top, and sandal styles.

The biggest feature of Open-toe shoes is that the toes are "invisible". The whole pair of shoes exposes two toes and hides three toes. Especially the high-heeled fish-mouth shoes, which are a bit sexy, but also dignified and elegant: because wearing this kind of shoes with a small fish-mouth, your feet will be more perfect and look particularly delicate.
Different from ordinary sandals, when attending some more formal occasions, the slightly "exposed" high-heeled fish-mouth shoes are an acceptable pair of sandals.
Fish mouth shoes have been popular since early summer, and this style can also be extended to autumn and winter. Almost every major brand has this style.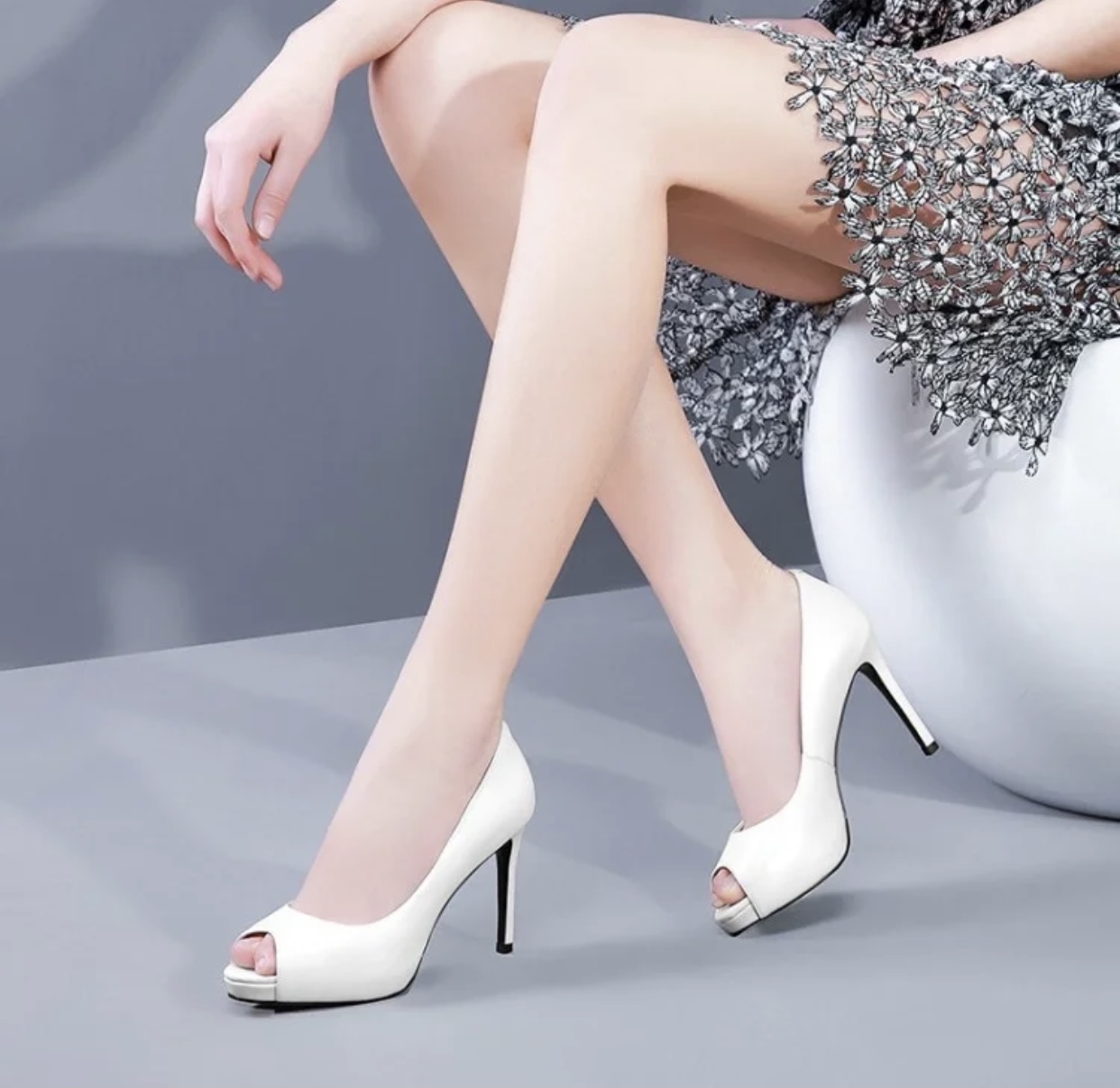 Fish mouth shoes matching
Open-toe shoes can be matched with dresses, knee-length skirts, pleated skirts, A-line skirts, etc., which are suitable for fashionable professional women.
At the same time, fish mouth shoes are also very suitable for pairing with jeans: if you match them with cuffed jeans or ultra-short hot pants, you will have a hot and hot girl feeling. Wearing it with long flared or wide-leg pants that can almost completely surround it can make the wearer look smart and playful.

Formal wear
Wearing socks in peep-toe shoes can improve warmth and can wear a very different personality than bare feet: pairing with socks of the same color is a versatile way to make women who are looking for free toes in autumn and winter look less so It is abrupt; matching with contrasting cotton socks is also a novel way of wearing, which can make full use of the fish mouth to expose the socks patterns of different styles, and improve the ornamental quality of the clothes to a certain extent.

Sock matching (full body)

Sock matching (half body)
Peep-toes are good-looking, but the opening of the fish mouth is easy to scratch the big toe. The following methods can alleviate such troubles.
1. When buying shoes, you must try more and take a few more steps. Secondly, try to buy one size bigger, it will be much more comfortable to put a cushion in front.
2. When you first start wearing it, don't wear it for too long, and wear it for one or two hours a day.
3. Use a hair dryer to blow the leather at the front of the fish mouth opening, and the toe will become soft.
4. If your feet are very thin, you often slip forward when you walk, and your feet hurt, then it is recommended to buy high-heeled fish head shoes; flat, low or wedge heels are also good choices.
5. When wearing fish-mouth shoes, because the toes are exposed, the skin and toenails of the feet should be well maintained, and it is best to apply nail polish. If you are worried about fish-mouth shoes hitting your feet, you can go to a larger sock store to buy open-toed stockings specially designed for fish-mouth shoes.
6. When buying fish head shoes, pay attention to the fact that there are no sharp fixing clips left on the surface buckles in the shoes, and the hanging ornaments should not be caught between the exposed fingers, so as not to hinder walking.